What does it take to be the world's best daddy to your own children?
One heck of a lot of work! And one heck of a lot of unconditional love.
So when does my job as "Daddy" end? Only when I'm called "Dad".
Magical words "Daddy" or "Dad" – truly magical.
So to be the world's best Dad to my children, then my children must be the world's best children to Daddy, and they are.
Children can be obnoxious, time consuming and frustrating! Daddy can be obnoxious, time consuming and frustrating!
As long as we head towards blissful truth and happiness then all is forgiven, all just gets better and better.
The children learn so many things from their Daddy. I try to teach truth, happiness, laughter, bliss, creativity, spirituality and most of all unconditional love of self and others.
So as I write this, my daughter Savvy has placed a Santa hat on my head and she expects me to wear it all day! Don't know why, but I find that so cute!
My son is making muffins with his mum and they're yummy muffins with lemon and poppy seeds, pear, buckwheat and oats. Yummy!
When the muffins are done we play the "Muffin Man" song out loud. It's become tradition for us, we love the fun of that!
Sometimes my children's daddy gets sad. I wanted to write an article about Dr Andrew Moulden Ph.D., MD, but it was heart breaking for me to write this today. I will write it but not today, it saddened me so much and the children need a happy Dad, so empathy makes life tough sometimes.
I want my children to grow up in a world where it's okay to walk, talk and live in truth without being ridiculed or killed for it, as in the case of Dr Moulden.
The world seems to have a law against truth and because of this law many people are suffering, dying and in agony needlessly.
My children deserve to be leaders of themselves, they deserve to make their own choices, they deserve the very best and my job as a father is to be the best within myself and to allow my children to correct me when daddy gets it so wrong. How else can they learn leadership?
Every child deserves a better world than the one being presented and we should all be the very best Daddy and Mummy we can possibly be.
We should all walk, talk and breathe the living truth of ourselves and expose the lies so that we can see the truth clearly.
I would write more but I can't, it's hard sometimes. I do get affected when people die or suffer under corporation.
I close with this in memory of Dr Andrew Moulden Ph.D., MD. 1964-2013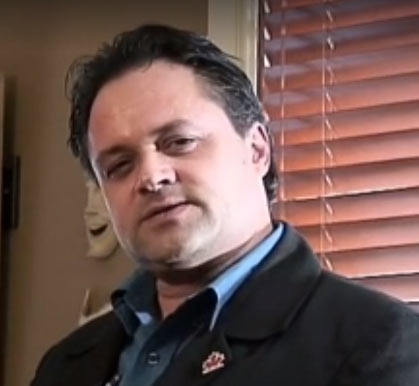 In support of Dr Andrew's claims we will, at a future date, write about other doctors who have spoken against corruption, disinformation and the giant pharmaceutical companies.
Some of you may disagree with this article, as is your right, but to us Dr Andrew is a hero.
When truth shines again, my children will be free to express their unalienable freedoms. I wish to be the world's best Dad.